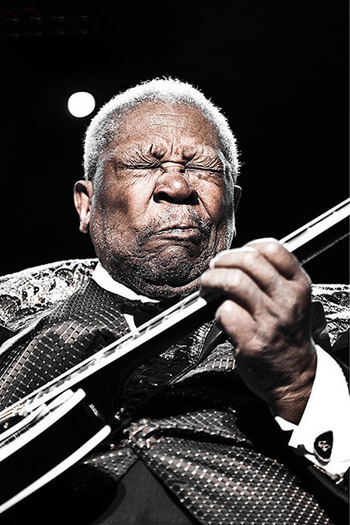 Reception & Book Signing & Exhibition: Jérôme Brunet's "Into to the Light"
NOVEMBER 3RD - DECEMBER 31ST, 2018
"Into The Light" is a twenty year retrospective coffee table book by award-winning music photographer Jérôme Brunet featuring a foreword by rock legend Steve Miller and showcasing musical luminaries such as B.B. King, Eric Clapton, Slash, Tom Petty, Bruce Springsteen, Santana, Aretha Franklin, James Brown, U2, The Who, Pink Floyd, and The Rolling Stones just to name a few... "After twenty years into my journey as a music photographer, I thought it was time to put my work "Into The Light" and share this collection with music and art lovers everywhere. As a musician and music fan, photography has allowed me to channel my passion and I hope you enjoy these photographs as much as I did taking them." - Jérôme Brunet | #IntoTheLight
A portion of the proceeds from this book will go to the Pinetop Perkins Foundation, providing encouragement and support for young people at the beginning of their musical career and helping provide care and safety for elderly musicians at the twilight of their career.
Pinetop Perkins Foundation.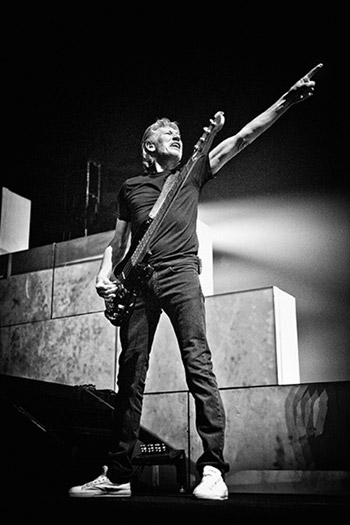 Music Photography Workshop with Jérôme Brunet
DECEMBER 1ST & 2ND, 2018
Join the Leica Akademie USA and celebrated music photographer Jérôme Brunet for a two day workshop with Leica Store Las Vegas. A picture should be more than just an image. It should capture the face, character, and history of the subject. Performers like B.B. King or Tom Petty are excellent examples of strong expressions. Now, you can try your hand at capturing the essence of a performance in a single picture. Let Jérôme Brunet give you valuable tips so that you, too, can take the shot.
This is a rare opportunity to receive feedback and work alongside one of today's leading photographers. You will immerse yourself in the history of photography, analyze the masters of past years as well as the present, and get valuable tips on how to survive in modern photography!
Our small class size will allow for individual guidance. This workshop is open to all experience levels. However, students are expected to have a basic understanding of their camera functions and operation.
Leica on loan program will be available at a first come first serve basis. Lunch will be provided on both Saturday and Sunday.