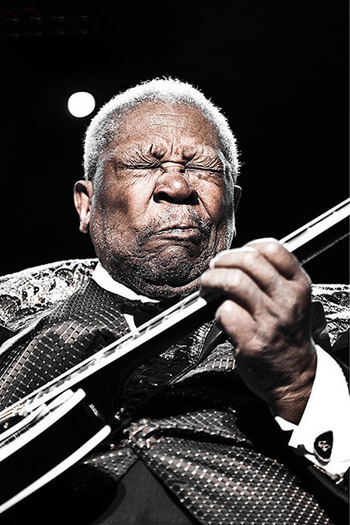 Exhibition: Jérôme Brunet's "Into to the Light"
UNTIL DECEMBER 31ST, 2018
"Into The Light" is a twenty year retrospective coffee table book by award-winning music photographer Jérôme Brunet featuring a foreword by rock legend Steve Miller and showcasing musical luminaries such as B.B. King, Eric Clapton, Slash, Tom Petty, Bruce Springsteen, Santana, Aretha Franklin, James Brown, U2, The Who, Pink Floyd, and The Rolling Stones just to name a few... "After twenty years into my journey as a music photographer, I thought it was time to put my work "Into The Light" and share this collection with music and art lovers everywhere. As a musician and music fan, photography has allowed me to channel my passion and I hope you enjoy these photographs as much as I did taking them." - Jérôme Brunet | #IntoTheLight
A portion of the proceeds from this book will go to the Pinetop Perkins Foundation, providing encouragement and support for young people at the beginning of their musical career and helping provide care and safety for elderly musicians at the twilight of their career.
Pinetop Perkins Foundation.